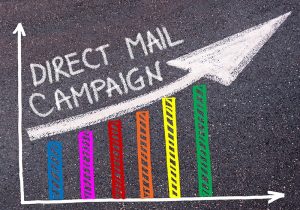 How your clients and customers perceive your brand will directly influence the number and value of sales that you can make to them.
    The process of increasing awareness of your brand is known as marketing. In the modern age, a proportion of your marketing will be done online, but that doesn't mean that printed marketing has been superseded.  
  There are two main ways that you can use printed marketing to revive your brand: direct mail and advertising.
Direct Mail – Targeting Existing Clients
       The Communications Planner at Royal Mail, Tod Norman, believes there is an existing future for direct print marketing.
    He highlights the significance of restrictions being put on direct email marketing by the GDPR legislation that will come into effect from May of this year. He also thinks technology will continue to be important:
   "The application of marketing technology to the print sector – from programmatic mailings, enhanced personalisation and innovative new materials – is already reducing the speed and cost of mail while adding new creative opportunities."
       At Orchard Press Cheltenham, our printing technology can be used to personalise your direct mailing.  Rather than sending the same information to every client, you can tailor that information based on your knowledge of their preferences.    
     People also respond better to information that is addressed to them – figuring that it has been prepared with them in mind – than to a generic 'Dear Customer…
Advertising – Targeting Potential Customers
       Getting information to customers who are (as yet) unfamiliar with your brand requires a different set of techniques.
     Advertising in relevant print media (trade magazines) is a great method of getting your brand noticed by those who will be interested in the products and services that you offer.
      Printing informational materials in the form of leaflets, brochures and catalogues for distribution at trade shows will get your brand out there and noticed by the right people.