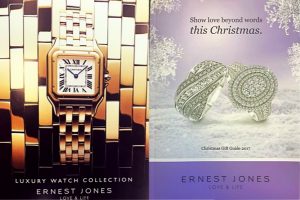 Orchard Press offer commercial Printing services in the UK.
No matter the size of your project, we'll be sure to accommodate your needs.
We have Printed, bound and delivered two of Ernest James' newest catalogues! In total we've printed 300,000 copies in just 10 days!
Please get in touch with Aggie, if you're planning to print your NEW catalogues for this Christmas!